Karnataka Elections Thru Ethical Prism
Author: Rishav
19 May 2018
Karnataka has plunged politics to its lowest levels further disillusioning the people and reinforcing the widely help perceptions that politicians are unworthy of their trust. The nation deserves better and politicians have to make an effort to restore their position and regain the respect of the people. As Gandhiji says, it is not good enough to be honest but must also appear to be so.
This can only happen when actions are based on principles, ethics, and morals. Therefore, the present unfolding drama in Karnataka must be viewed from this prism. People need to transcend their ideological biases and view issues on logical reasoning of facts in a dispassionate manner. It must also view issues that prevent conflicts of interest.
In a democracy, winning an election is not some prize won but a responsibility for the elected people to demonstrate maturity in delivering a sound political administration. In a fractured mandate, the principle to follow should be for parties to find compromises and arrive at getting a majority government.
Karnataka results have given BJP 104 seats; Congress 78 seats and JD(S) 37 seats. In the vote share, Congress got the highest 38%; BJP 37% and the JD(S) 18%. All parties fought the elections being critical of each other, as they should. That need not stop them from forming alliances on common issues. In reality, there are hardly any differences in the ideologies or programs of the Congress and the JD(S). They are more aligned to each other than BJP and JD(S). Therefore, what makes it unethical for Congress-JD(S) alliance while BJP-JDS would not?
In a mature ethical political scenario, JD (S) would have joined hands with the Congress and asked them to form the Government for being the larger party. Since personal ambitions and agendas were more important, Congress seems to have shown maturity or strategic thinking and humility by allowing the smaller party to take the leadership position to run the government. Together they had 116 seats and had the right to form the government. The ideal in the democracy is to have pre-poll alliances. In the absence of that, post-poll alliances are perfectly legitimate and ethical as well as desirable to prevent another election in a hung verdict on the people. Elections are expensive to conduct. BJP dismissing this as unethical does not present a reason. One thing is clear that BJP and JD(S) have not been able to provide a stable government or alliance in the past.
It could be logically and ethically argued that the party with the largest majority has the overwhelming mandate to run the government and hence should be invited. However, this should not be based on the support of a few individuals but the support of parties. After all, individuals win the elections representing a party. With Congress and JD (S) having given written confirmations of their alliances, where would BJP get the numbers?
Moreover, if this principle is to be followed, BJP is conceding that their government formations in Goa, Bihar, Manipur, Meghalaya and Nagaland were all illegally grabbed and the decision should be countermanded. Congress should be allowed to form the government on the same basis as BJP claims for Karnataka. Principles have to be applied in a consistent manner and not be used at whims and fancies to suit the occasion.
There are three arguments forwarded by BJP:
1. People have given the popular mandate to BJP to rule. On the contrary, over 63% of the populations have rejected BJP. The Congress ideological vote share has got split between parties due to personality and other issues. So, the claim is hollow.
2. They have the ability to get members of the parties to break rank and prove their majority. BJP claims they will not bribe but will appeal to their conscience but are not providing any transparent reasons why they are confident. This claim is suspect because if they could not convince these individuals in all these months during elections, can they do it in a matter of days? Moreover, this switch will only prove dubious ethics of the MLAs just after elections. Can this BJP formation be more stable than two parties committing in writing to provide stability? This is openly endorsing unethical means to pressurize individuals to break ranks. Should a party claim to usher in a corrupt free society allow such precedences?
3. BJP, as usual, seeks refuge in the past precedence of Congress indulging in such practices. Two wrongs do not make the present right. Even if one accepts the argument that Congress indulged in such a practice, they are paying a price for it and have lost elections after elections. Instead of correcting the wrongs, justifying the present act on the past makes it a travesty. BJP has been indulging in such unethical practices time and again one state after another for retaining power not realizing the Pandora's box they are opening for future to get murkier (as the Congress had done in the past).
Governors are meant to be mature well-respected people who are capable of rising above petty politics and unbiased. The present governors have failed in their duties and exhibited biases – most dangerous for democracy. He has demeaned the position and set the wrong precedence. Thank God, at least the Judiciary has come to the rescue of the Nation and put some sort of an order to this craze for power.

Authored By:-
K Vijay Rao
AIPC Gurugram
MOLITICS SURVEY
ट्रैफिक रूल्स में हुए नए बदलाव जनता के लिए !
Caricatures
See more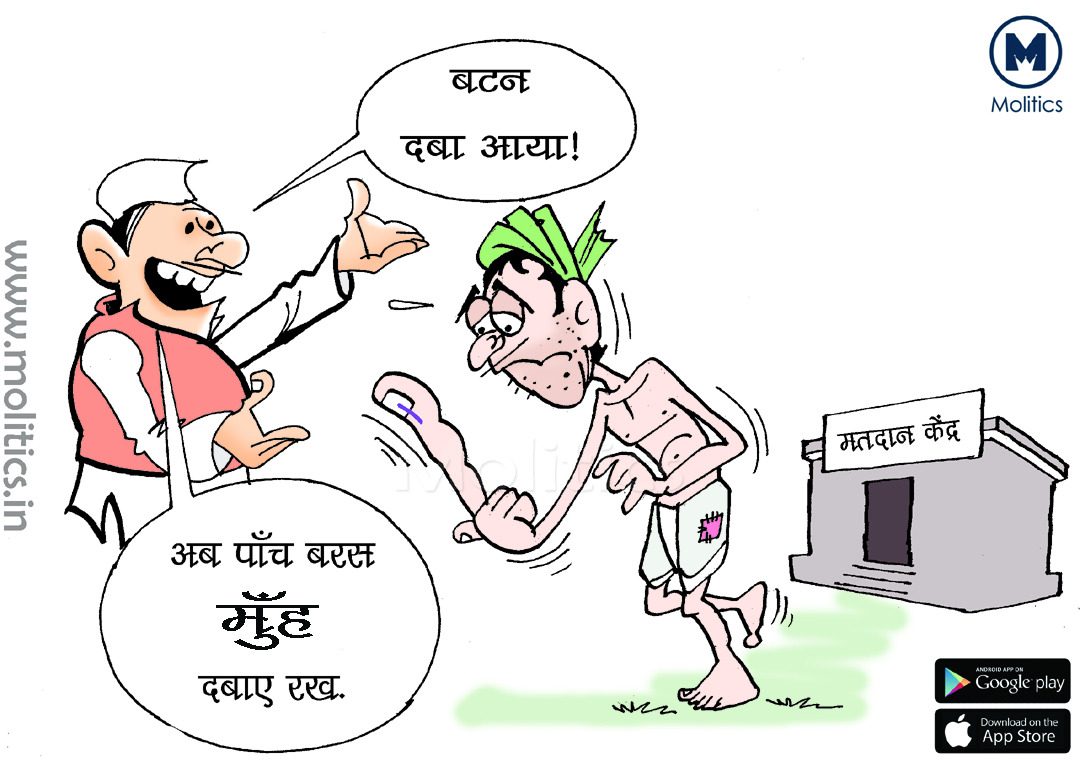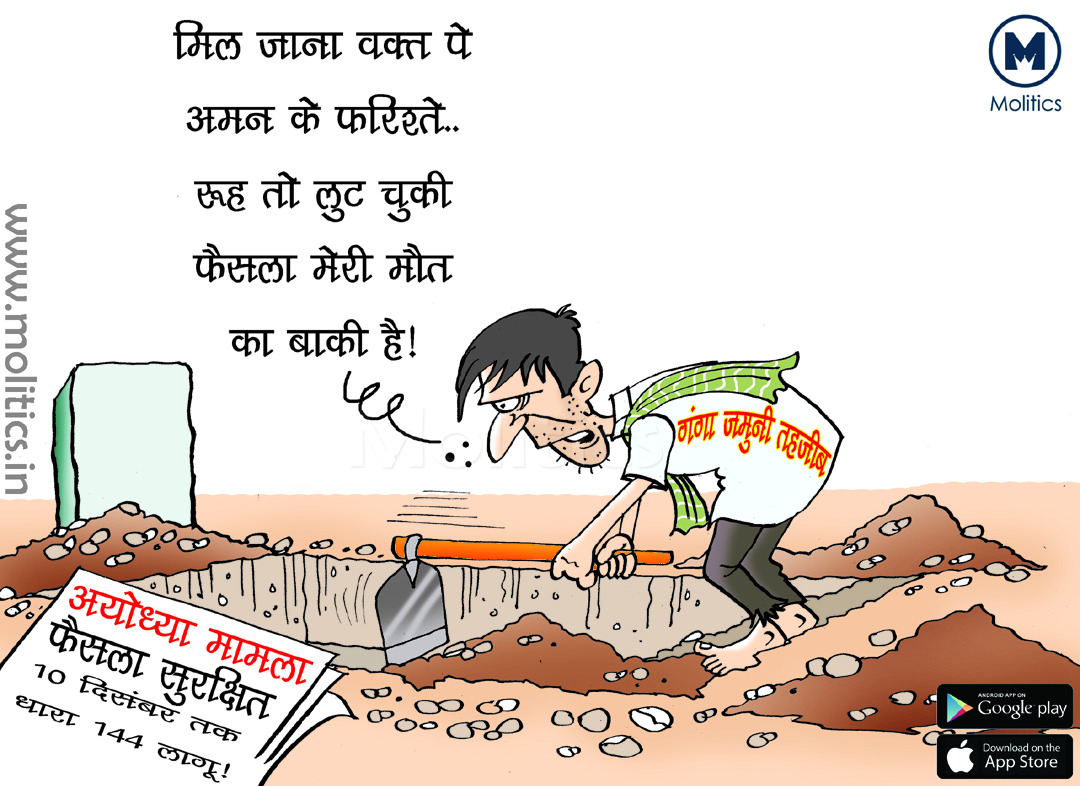 Public Issue
Raise Your Voice
Suffering From Problem In Your Area ? Now Its Time To Raise Your Voice And Make Everyone Know