Rising Fuel Price; A Fact Check
Author: Thamanna Abdul Latheef
24 May 2018
In 2012, when the fuel price underwent a steep hike, PM Modi had called it a failure of UPA government and when it comes to the current scenario of fuel price in India, petrol in New Delhi costs Rs. 77.47 a litre and Rs. 85.29 per litre in Mumbai. The prices of diesel and petrol in India have surged to a record high, stoking opposition criticism of prime minister Narendra Modi's government and administration for causing hardship to ordinary people.
As per Oil minister Dharmendra Pradhan, the government is trying to get resolutions to tackle the issue of rising fuel prices. Earlier, he sought a reduction in excise duty on petrol and diesel in the recent budget which was overlooked by the Finance Minister Arun Jaitley.
Corruptions, scams and hike in fuel price were some of the grave reasons that brought down Manmohan Singh led UPA government in 2014, the then chief minister of Gujarat, Narendra Modi, had thrashed the UPA government by taking advantages of the circumstances then. But now, the situation has worsened as compared to the UPA government's regime as India has the highest retail prices of petrol and diesel among South Asian nations.
When in opposition, what did BJP do?
Back in 2013, BJP has disrupted the parliament over the same issue. The campaigns on rising fuel price during 2014 general assembly elections created a backlash in the country and thus, paved the way for 'Modi wave' to take over the power. The increase in petrol prices by UPA was done following a 14.5 percent rise in crude oil prices and a 3.2 percent devaluation of the rupee. Then, Modi had termed the hike in petrol prices as "a prime example of the failure of the Congress-led UPA."
When in power, what has happened?
While evaluating Modi-led NDA regime, the excise duty on petrol and diesel was increased 12 times between May 2014 and September 2017 before it was cut by Rs 2 per litre in October last year.
As per the Petroleum Planning and Analysis Cell (PPAC) data, excise duty on petrol was increased by 54 percent, VAT by 46 percent and dealer's commission by 73 percent during the period. In the case of diesel, the excise duty went up between May 2014 and September 2017 by 154 percent, VAT by 48 percent and dealer's commission by 73 percent.
Although Modi government cut the tax by Rs 2 litre asking the states to lower VAT by the same measure in October last year, none of the states except Maharashtra, Gujarat, Madhya Pradesh and Himachal Pradesh followed the direction. The Centre claimed that it suffered a loss of Rs 26,000 crore due to the reduction in excise duty on petrol and diesel itself.
Where do we stand now?
Between November 2014 and January 2016, duty on petrol rate was hiked by Rs 11.77 per litre and that on diesel by 13.47 a litre. In these 15 months, the government has doubled its revenue from oil - from Rs 99,000 crore in 2014-15 to Rs 242,000 crore in 2016-17.
Global prices of crude oil have been going up pushing domestic fuel prices far higher. Even at the lenient point of global crude oil prices also, Modi government kept increasing excise duty to maintain the existing petrol and diesel prices. Taxes account for half of the pump rates for each litre of petrol and diesel.
There is demand for bringing petrol and diesel under GST and if it would have happened, petrol might be available at the rate of Rs 38 a litre. Why the government denied the proposal of bringing petrol and diesel under GST? What is the way out as this rise in fuel prices has been marked a paradigm shift in the whole structure of the society because whatever the prices are, middle class and the poor are badly hit and they're left with no choice than to afford the high fuel price inflicted by the government and then again vote for the same political parties who make fake electoral promises regarding fuel price, agrarian crisis, job creation, infrastructure, employment and what not!
By: Thamanna Abdul Latheef C
thamanna@molitics.in
MOLITICS SURVEY
ट्रैफिक रूल्स में हुए नए बदलाव जनता के लिए !
Caricatures
See more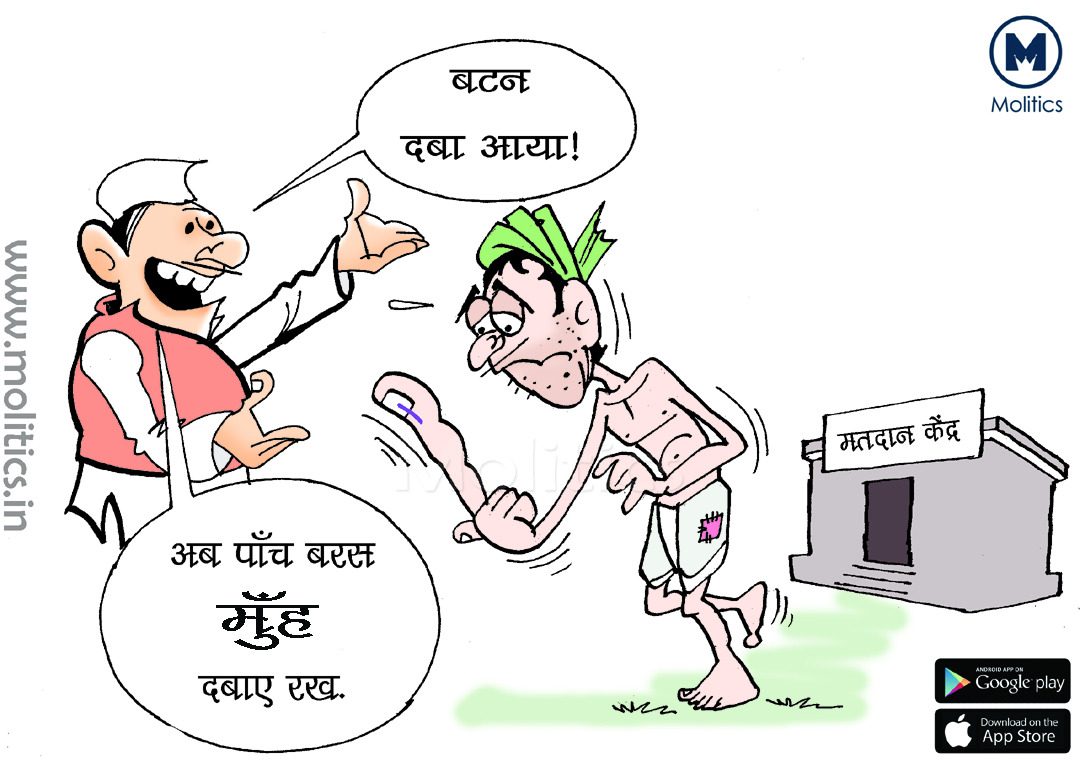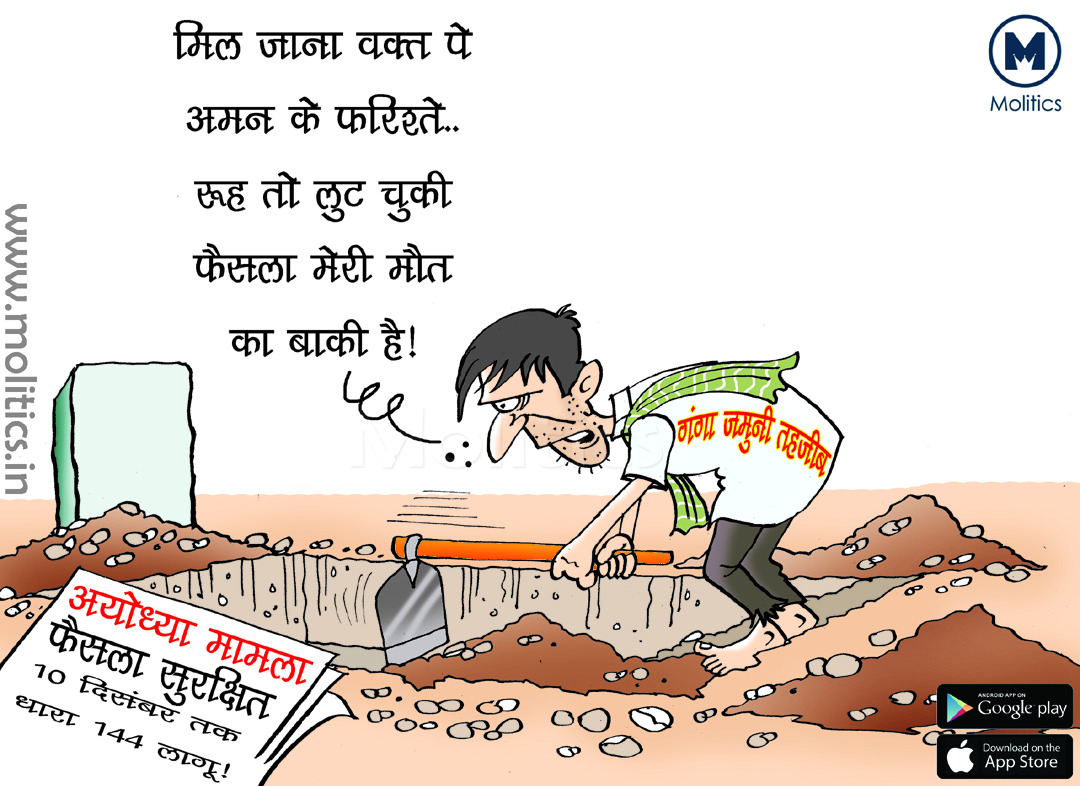 Public Issue
Raise Your Voice
Suffering From Problem In Your Area ? Now Its Time To Raise Your Voice And Make Everyone Know