Its high time the middle class stood up to the Goons
Author:
29 Jan 2018
Is India becoming a banana republic? The free hand given to the goons has reached an unacceptable level and it's high time that the country stood up against the intolerance. It is miserable that instead of taking initiatives, we are being silent spectators of all these horrors. What the country is aiming to?
Since the last few years, the incidence of tangible 'feelings being hurt or insults etc' has taken center stage with threats and violence being the expression of dissent. Highly accomplished people who have expressed their displeasure at such things have been either ridiculed or suppressed. In any civilized country, people stand up to demand stringent and speedy actions against such incidents. When a few miscreants beat up an Indian in Australia, a number of citizens came on the road demanding speedy action and condemned the incidence. Countries do not become strong without such moral outrage. It is a matter of great shame that we Indians opt to remain silent every time when something happens. There is a need for all major political parties to mobilize their cadre to stand up for its citizens if they want to remain relevant.
The Censor board, supposedly filled with leading subject matter experts, cleared Padmavat for screening. The Supreme Court of the country upheld the constitution and established the rule of law. Leading journalists who saw the movie have been repeatedly insisting that there is nothing derogatory and endorse that the movie has portrayed Rajputs in good light. Despite this, Karnisena persists that it is derogatory and hurts the Rajput sentiments but do not provide logical justification of their position. Even their trusted historians, who saw the movie, could only claim that it has historical inaccuracies. Why do movies have to be historically correct? There are innumerable examples of movies all over the world that have distorted even religious and historical facts. After all, movies are an artistic presentation of ideas and not meant to be historical revelations. So, what gives the right to a bunch of goons to decide that the film should not be released? Should the country tolerate such bigoted people that even attack children's school buses? While one can be indignant about this, what is more worrisome is the politics behind all this.
The government has remained a silent spectator if not a passive accomplish to the activities. There can only be two conclusions that one can reach. BJP strategically isolated itself from all the fringe organizations while working in cahoots with them. Alternately, there are disturbing trends that need to be considered seriously.
1. Increasing violent unruly fringe elements, taking the law into their hands, seems to cast aspersion on BJP's capability to Govern. A party, which wears governance as their badge of honor on their sleeves, fails in their tests of true governance in reigning in their people! It has failed to contain gaurakshaks in their vigilantism, it has failed to bring to book the lawyers who beat up the JNU student leader on video and the list goes on. 2. The second conclusion could only be that the Government has failed its constitutional responsibility and is actively supporting goons to meet its agenda. BJP appears to be a passive supporter and when forced by the courts to protect its citizens, they turned silent spectators and claimed their helplessness. This stands to reason as no fringe element can dare to challenge the government and the supreme court unless it has its tacit approval. 3. It is hard to believe that KarniSena is so strong & can mobilize thousands of people in multiple cities in such a short time! It can only be a well-organized cadre-based party that can mobilize people. 4. It is hard to believe thousands of poor unemployed youth would spontaneously take on the law for an issue that does not benefit them in any way. So, it would be fair to conclude that this adventure is due to the full political support or sponsored /funded by a few Rajput leaders. 5. Lastly, Disturbances are mostly in the states being governed by BJP.
Opposition has not been effective in making the government accountable. Their half hearted comments betray their political compulsions of appeasement.
The issue is not about Padmavat film but about fringe elements taking law into their hands and spreading fear. Should the citizens allow political leaders to freely use violence, threat and other illegal immoral activities to further their agendas? There are times when the educated, middle class stop being self-centered and make their displeasure known to the political class to stop this politics of hate and illogic. Can the middle class stand up and be counted?
Published By -K Vijay Rao President, All India Professional Congress,Gurgaon Chapter
MOLITICS SURVEY
ट्रैफिक रूल्स में हुए नए बदलाव जनता के लिए !
Caricatures
See more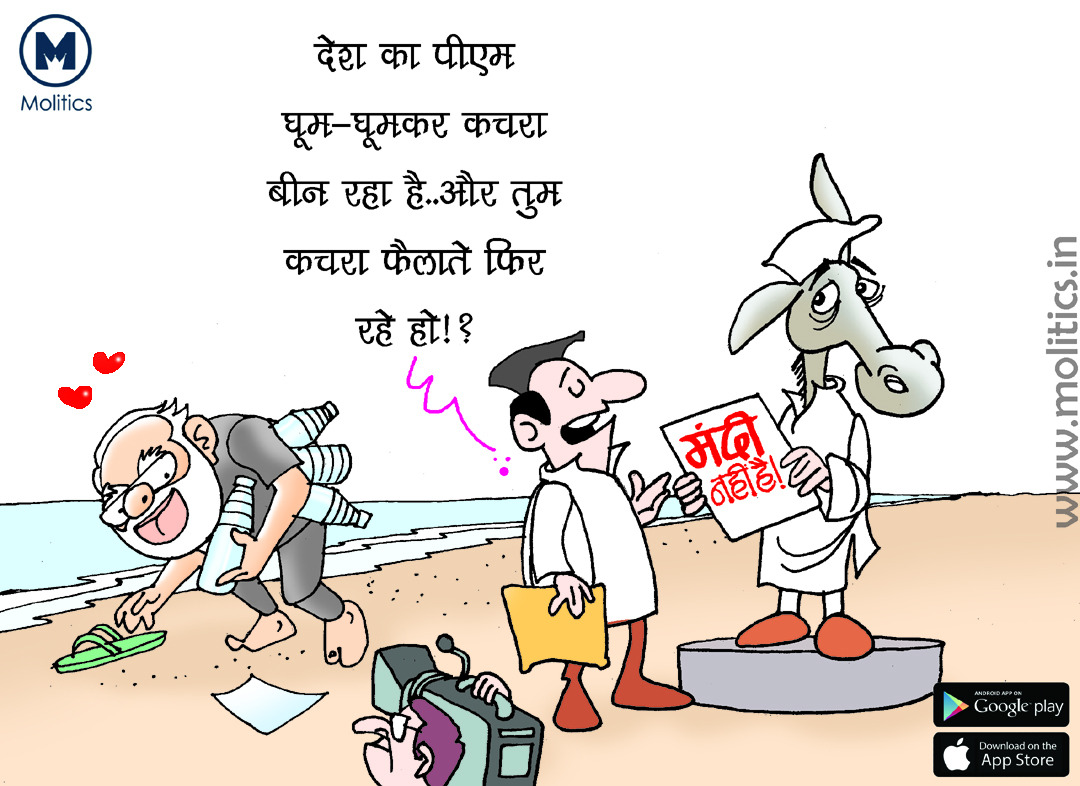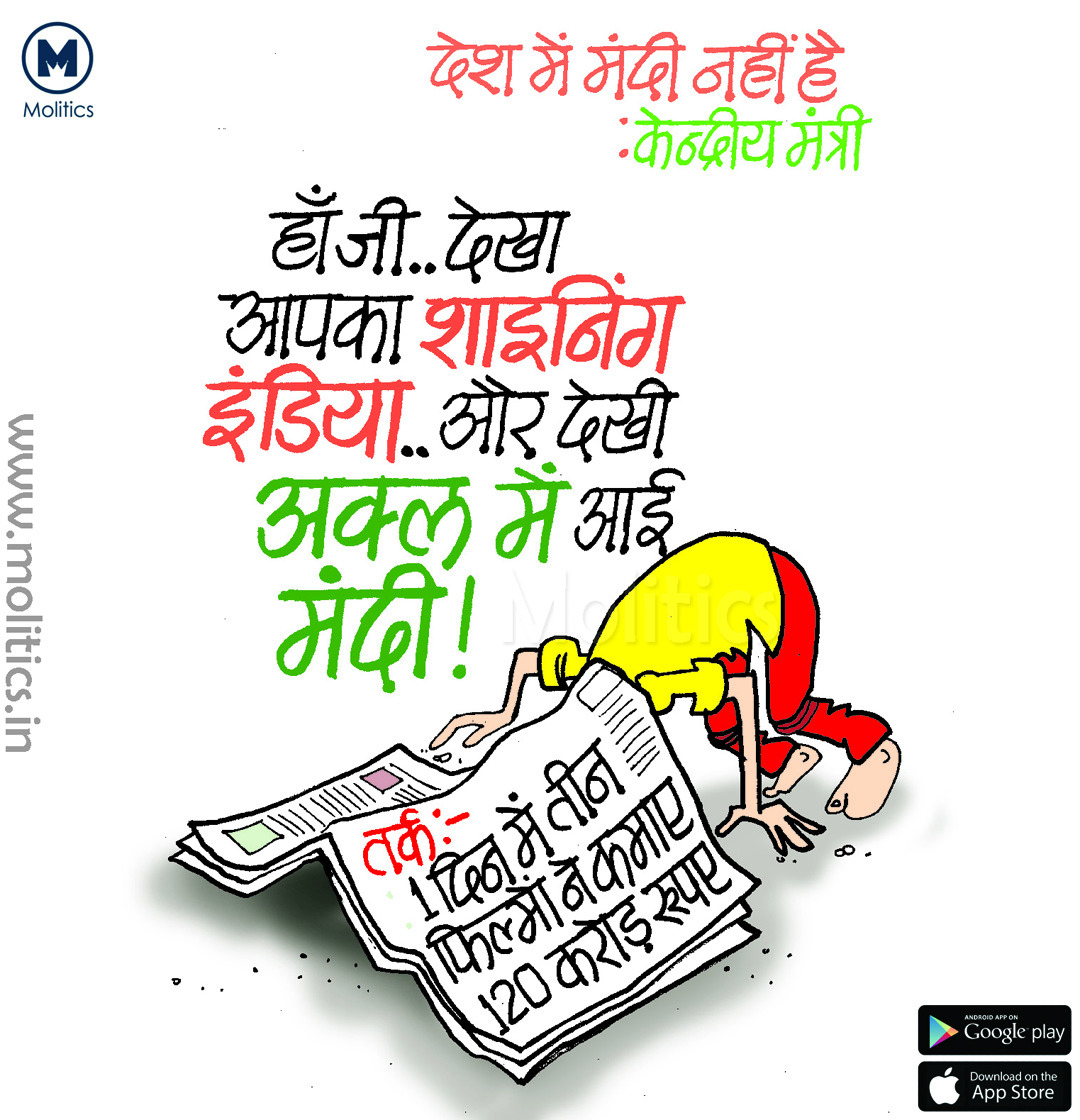 Public Issue
Raise Your Voice
Suffering From Problem In Your Area ? Now Its Time To Raise Your Voice And Make Everyone Know